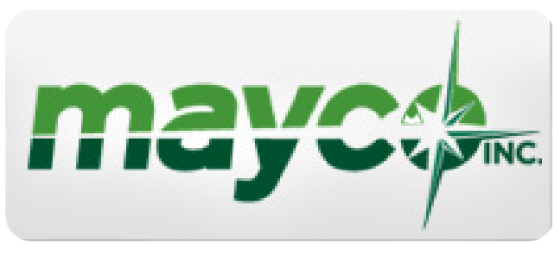 Pipe Fittings, Bleed Rings & More, all made in OKC, USA. They set the standard for a domestic manufacturer of Steel Swages, Bull Plugs, Couplings, Bleed Rings, and other products. Virtually any thread and material combination are offered or available. Their inventory is exceptional and product availability is second to none.
Mayco is known for providing top-quality industrial solutions to a diverse range of businesses. With a commitment to excellence and a wide selection of products, Mayco is your reliable partner for optimizing oilfield & industrial operations. From Swages to Bull Plugs, Couplings, Bleed Rings, Nipples, and more, Mayco offers a comprehensive range of solutions to enhance performance and productivity. Let us introduce you to the exceptional offerings available from Mayco.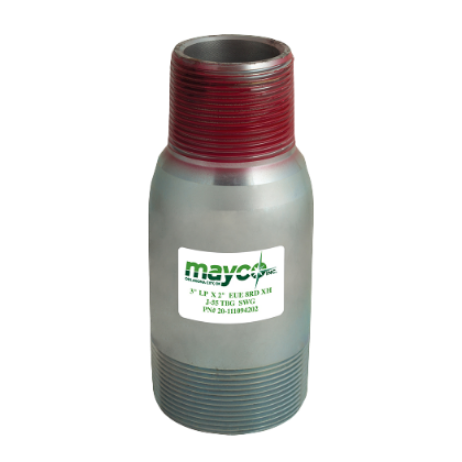 Mayco offers a wide range of products known for their precision and reliability. Explore our diverse collection of fittings. Mayco ensures that their products meet the highest industry standards, providing reliable solutions for your oilfield & industrial needs.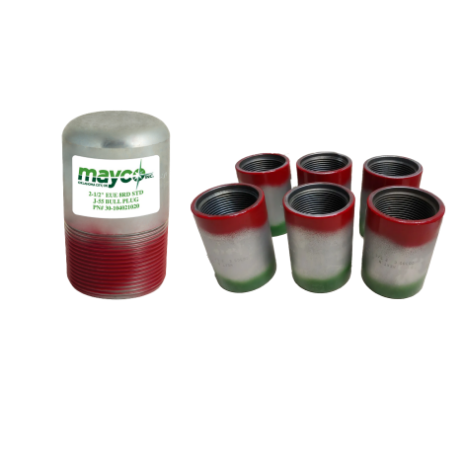 When it comes to secure and leak-free pipe connections, Mayco offers a selection of Bull Plugs and Couplings. These robust fittings are designed to provide exceptional sealing capabilities, ensuring the integrity and efficiency of your piping systems. Trust Mayco to deliver Bull Plugs and Couplings that meet your highest standards of quality and performance.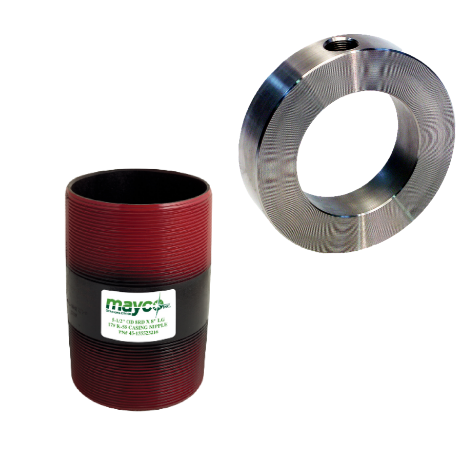 Mayco understands the importance of safety and reliability in industrial operations. That's why we provide Bleed Rings and Nipples designed to release excess pressure and prevent potential damage or accidents. Our products are engineered to maintain optimal performance and protect your valuable assets.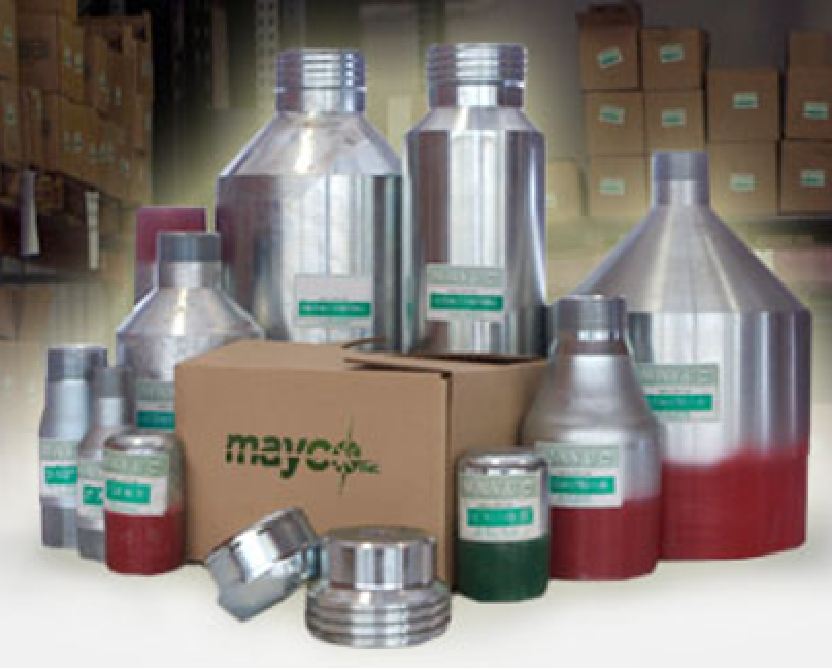 Precision Engineered Solutions
Mayco is committed to providing precision-engineered specialty thread solutions to meet the demanding needs of the oilfield market. Our products are designed to deliver exceptional precision, reliability, and efficiency. Trust Mayco to provide innovative solutions tailored to your specific industrial requirements.
Mayco is your reliable partner for high-quality oilfield & industrial solutions. With a comprehensive range of products, including Swages, Bull Plugs, Couplings, Bleed Rings, Nipples, Mayco is dedicated to meeting your needs. Discover the exceptional quality and performance that Mayco has to offer.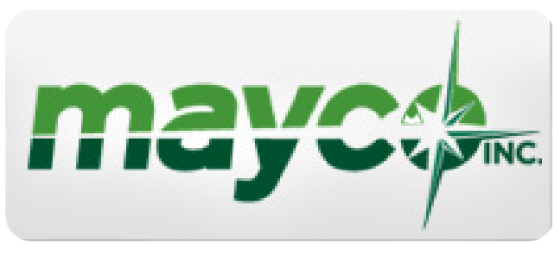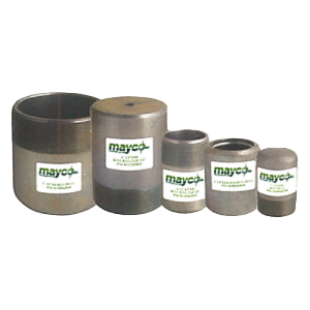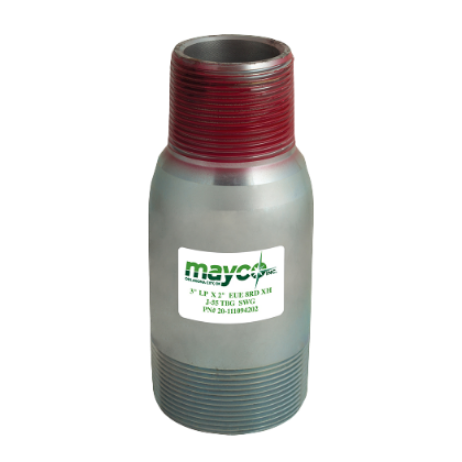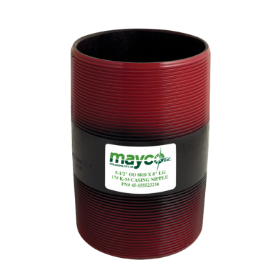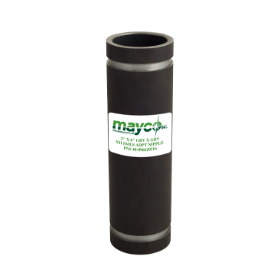 For more detailed information about sizes, specifications and product warnings and information. Be sure to download our products catalog.
If you have any questions or concerns, please do not
hesitate to contact us. We would love to hear from you.