Pressure and Temperature Transmitters – built in the USA. The highest quality and offered for both C1D1 and C1D2 environments.
Welcome to MPI Warehouse: Your Premier Supplier of Noshok Instruments
Explore our exceptional selection of Noshok products below: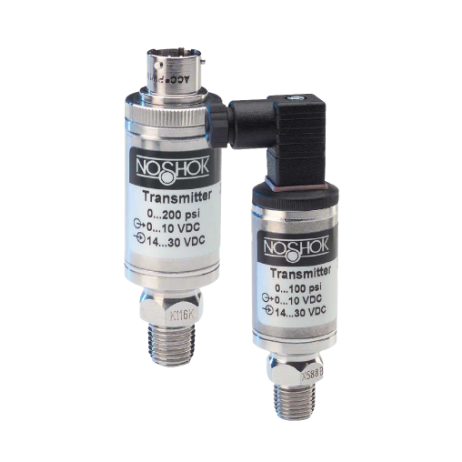 Noshok transmitters are designed to provide accurate and reliable measurements in various applications. Whether you need pressure, temperature, level, or other process measurements, Noshok transmitters offer exceptional performance and durability. Trust Noshok transmitters for reliable and precise measurements.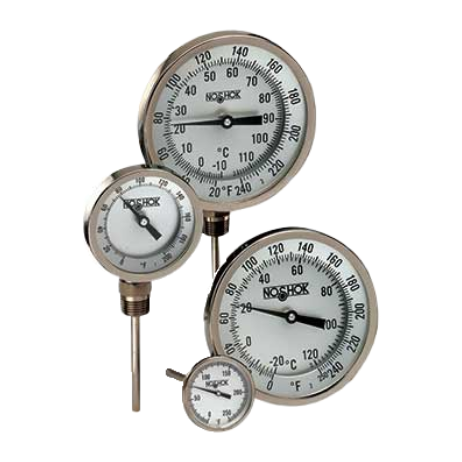 Noshok thermocouples are designed for accurate temperature sensing in demanding environments. These rugged and reliable sensors ensure precise temperature measurements, providing essential data for process control and monitoring. Choose Noshok thermocouples for accurate temperature sensing solutions.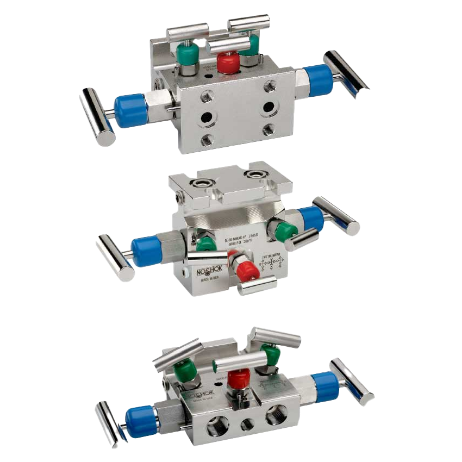 5-Valve Metering Manifolds
Noshok 5-valve metering manifolds are versatile instruments that enable efficient and precise process control. These manifolds, including the 504-MFS, 504-MFC, 404-MFC, and 404-MFS models, allow for easy isolation, calibration, and venting of pressure instruments. Rely on Noshok 5-valve metering manifolds for enhanced process control.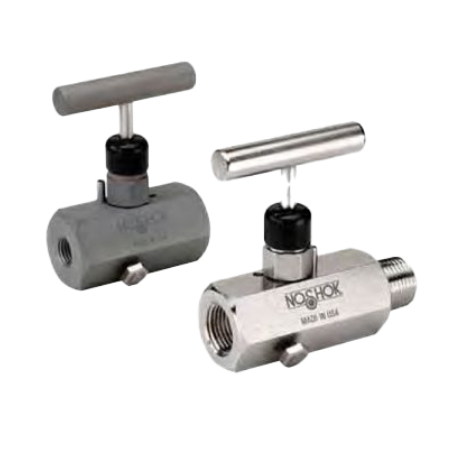 Noshok offers block & bleed solutions that provide efficient isolation and venting capabilities. These solutions, including the 102-MFS and 102-MFC models, allow for safe and reliable instrument maintenance and calibration. Trust Noshok block & bleed solutions for convenient instrument isolation.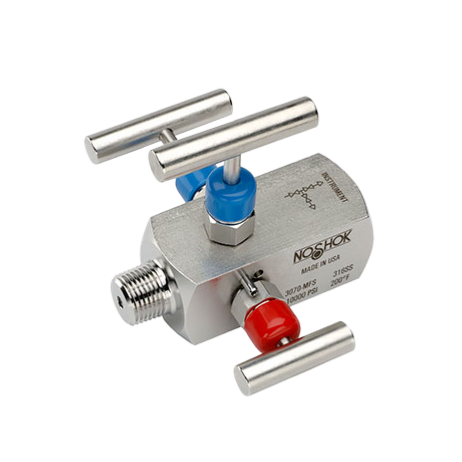 Noshok needle valves are designed for precise flow control in various applications. These high-quality valves, including the block-n-bleed needle valves, offer exceptional sealing and smooth operation. Choose Noshok needle valves for precise and reliable flow control.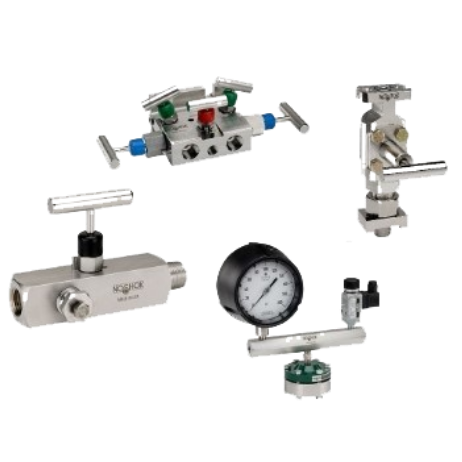 Noshok's multiport needle valves provide efficient solutions for multi-connection applications. These valves allow for simultaneous connection and control of multiple lines, providing versatility and convenience. Rely on Noshok's multiport needle valves for efficient multi-connection solutions.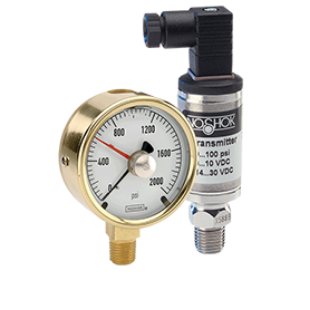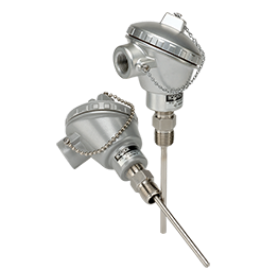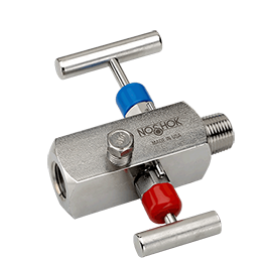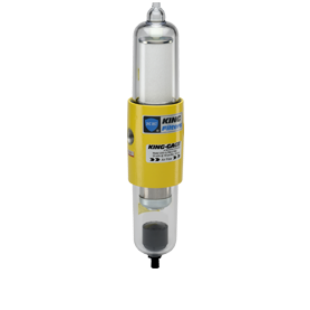 For more detailed information about sizes, specifications and product warnings and information. Be sure to download our products catalog.
If you have any questions or concerns, please do not
hesitate to contact us. We would love to hear from you.